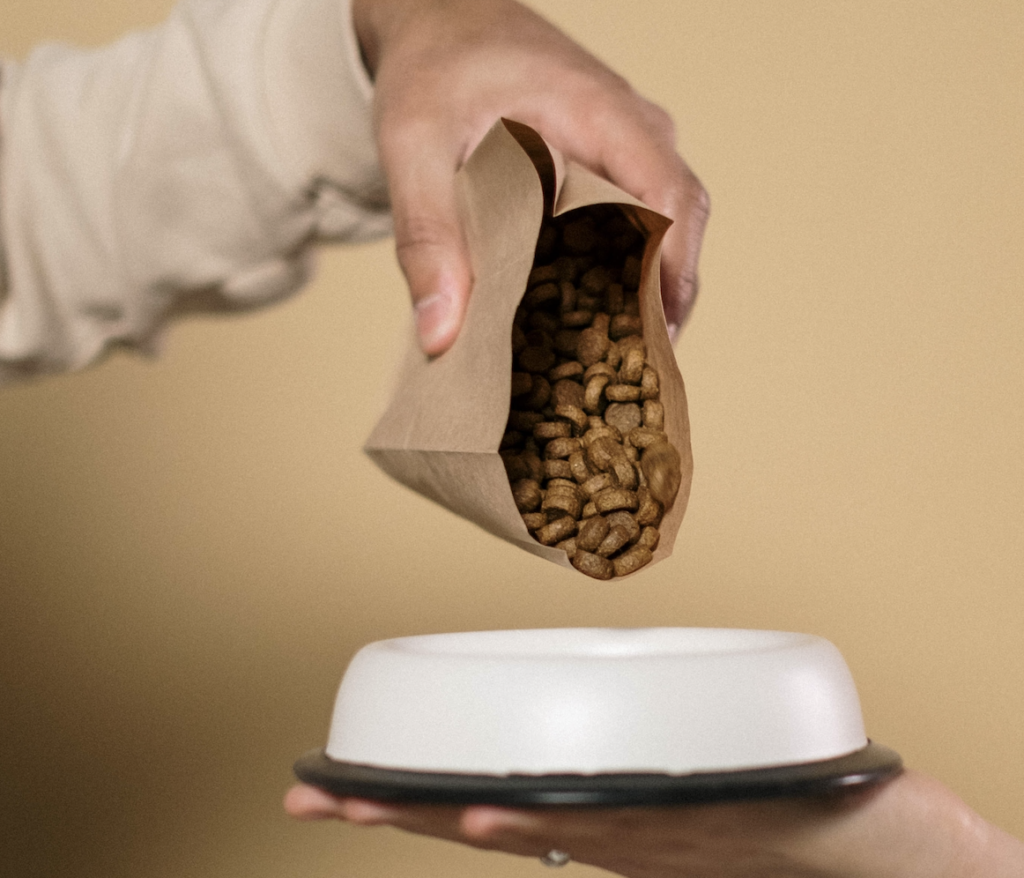 Pyredoodles are a beautiful hybrid of the poodle and Great Pyrenees breeds, and yes, they are always hungry! Whether your pup is large or small, old or young, they will need plenty of nutrition to grow and thrive.
But before your start shopping for dog food, you should consider the typical traits and behavior of Pyredoodles, as well as your dog's age and size. These factors will likely determine the food you choose for your pup.
In this article, we'll help you decide which dog food is best for both Pyredoodle puppies and adults.
What is a Pyredoodle?
A Pyredoodle is a crossbreed dog, resulting from the breeding of a poodle and a Great Pyrenees.
Pyredoodles are a relatively new breed, and their characteristics can vary depending on the specific traits inherited from each parent. In general, Pyredoodles are large dogs with the calm and gentle nature of the Great Pyrenees and the trainability and intelligence of the Poodle.
Pyredoodles are great family pets and are good with children and other animals. They also make good watchdogs as they are protective of their family.
What does a Pyredoodle need to eat?
As with any breed, you should consider the nutritional content and taste to ensure that it's a good match for your Pyredoodle. Here are the most important criteria to consider for your dog's food.
Protein
Here's a good rule of thumb: the more energy your pup expends, the more protein he will require.
And Pyredoodles have plenty of energy! They may enjoy cuddling and lap time, but they are also descended from hard-working dogs who fetched and retrieved game for hunters. This means they will need plenty of protein to fuel their exercise.
Just remember that protein requirements will change as your dog gets older. Pyredoodle puppies typically need more protein than adults.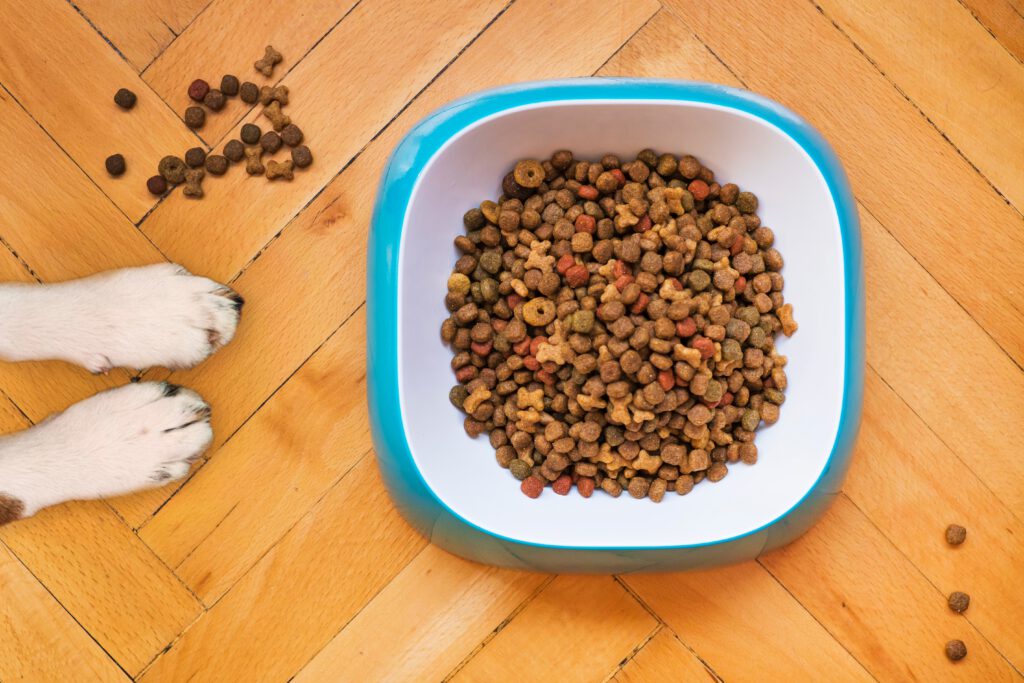 Bone and Joint Health
All Pyredoodles are at risk for developing hip and elbow dysplasia, a condition where the dog's joints grind and rub instead of gliding smoothly. This is especially true for large Pyredoodles.
To prevent your Pyredoodle puppy from developing these joint conditions later in life, you should choose a dog food that is specifically formulated for large breed puppies. These formulas often contain less fat and calcium as well as a carefully balanced calcium-to-phosphorous ratio. This will prevent your Pyredoodle from growing big too quickly, allowing time for them to develop healthy joints.
You can also choose a dog food that contains glucosamine, which is a supplement that supports healthy joints and relieves pain from arthritis and hip dysplasia.
Overfeeding
Pyredoodles are generally prone to obesity. They will usually eat as much as you give them, so make sure you are following your vet's recommendations to avoid overfeeding your dog.
The Best Dog Food for Pyredoodles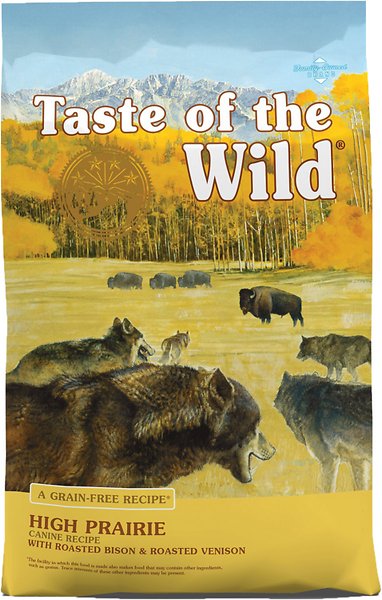 Taste of the Wild is a great brand, mostly due to the high-quality ingredients that they use. The first ingredients in this High Prairie formula are water buffalo, lamb meal, and chicken meal. It's no surprise that this food is packed with 32% protein.
Other ingredients include peas, sweet potatoes, raspberries, and blueberries, so you can be sure that Taste of the Wild High Prairie delivers plenty of vitamins and minerals.
This formula contains poultry and fish meal, which are both listed as sources of glucosamine and will help develop your dog's joints. It also contains no corn, soy, wheat, or artificial colors or flavors.
Buyer review: "I'm in the process of switching my puppy to adult food & decided on Taste of the Wild. Since she loved it, I decided to see if my 2 senior Cairn Terriers would like it & they do! Win/win!"

Read more at Chewy.com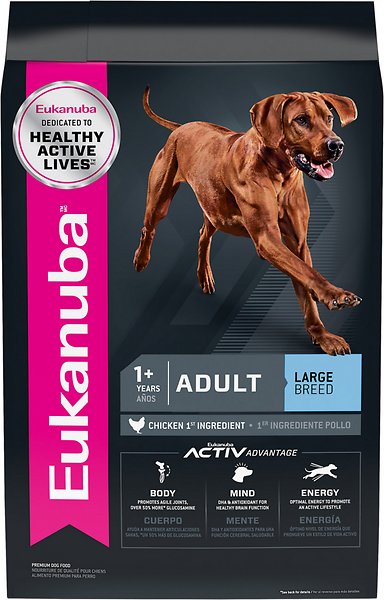 High-quality chicken is the first ingredient in this Eukanuba Adult Large Breed formula. Pyredoodle owners rave about how much their pups love the taste of this food, and how much it helps maintain a shiny, healthy coat.
This formula contains many essential vitamins and minerals, but unlike some other foods in this list, Eukanuba Adult Large Breed food delivers these as supplements instead of using superfoods such as blueberries. This food provides Vitamin E and DHA for brain function and glucosamine for joints.
The protein level (23%) is a bit lower than other Pyredoodle foods, but is still within an acceptable range for an adult dog.
Buyer review: "This food is very affordable and my dog loves it! I use it a lot for training treats and he is so excited to get it."

Read more at Chewy.com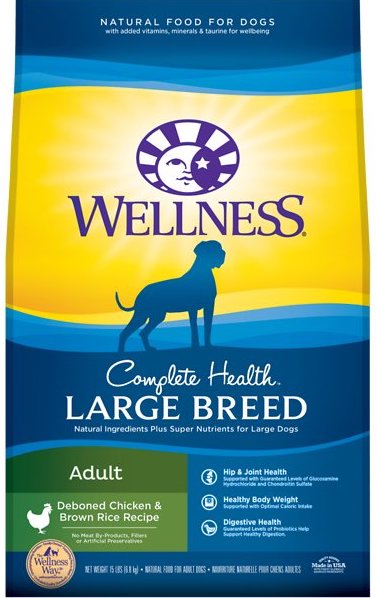 The first two ingredients in this Wellness Large Breed formula are deboned chicken and chicken meal, so you can expect your dog will get plenty of protein and meaty goodness in each bite.
Antioxidants, Omega-3 fatty acids, and essential vitamins are plentiful in this food. It has a ton of glucosamine (750 mg/kg), which is perfect for a Pyredoodle's joint health.
The amount of protein is acceptable (26%). We're glad to see that Wellness included probiotics for gut health. It should also be noted that this formula contains no meat by-products or artificial preservatives.
Buyer review: "My one year old dog can be picky about his dry food, but when this is in his bowl he eats it all and right away. And I've always trusted Wellness brand quality."

Read more at Chewy.com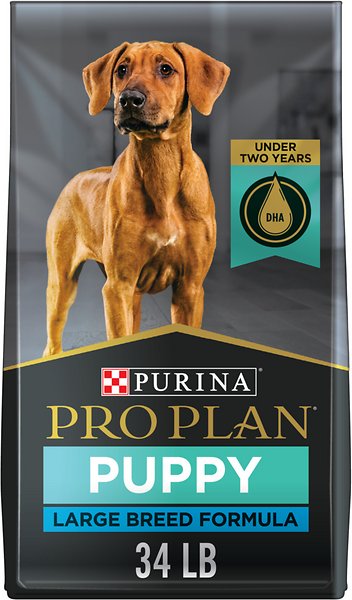 The first ingredient in this Purina formula is chicken and has a crude protein level of 28%, which is great for energetic Pyredoodle puppies.
This food contains a healthy amount of glucosamine to support the development of your dog's joints and help prevent hip and elbow dysplasia. It also has fish oil, which is rich in Omega-3 fatty acids and provides DHA to promote visual and cognitive function.
It is not grain-free, however, which may be an important factor if your Pyredoodle puppy has allergies or digestive issues.
Buyer review: "Our 6 month old dog, Maggie, does vey well on this product. We had to go thru a few to find the right one, but it was clear quickly Purina Pro Plan was the best for her."

Read more at Chewy.com
FAQ
What can Pyredoodles not eat?
As with all dog breeds, do not give your Pyredoodle raisins or any other food made from grapes. They are poisonous for dogs and may harm the kidneys. And of course, never give a dog caffeine or chocolate.
Talk with your vet to learn more about which foods are harmful for your dog.
Why are Pyredoodles always hungry?
Pyredoodles, like any other dog, may have a tendency to be hungry if they are not fed enough or if they are not getting the appropriate amount of nutrients from their diet. Some specific reasons that may make a Pyredoodle always hungry are:
High metabolism
Worms or parasites
They are still young and growing
Their diet lacks critical nutrients and they are malnourished
They have been trained to rely on table scraps
Talk to your vet if you have concerns about your dog's voracious appetite.
Can I feed my Pyredoodle once a day?
Recent research has indicated that feeding dogs once a day may improve their cognition and overall health. Intermittent fasting may result in cellular-level changes that help prevent deterioration as your dog ages.
However, this does not mean that you should start adjusting your feeding schedule yet. Many organizations, including the American Kennel Club and ASPCA, still recommend feeding dogs twice per day. You should speak with a licensed veterinarian before making any changes to the size and frequency of your Pyredoodle's meals.
Conclusion
Pyredoodles are energetic, loyal, beautiful dogs. They deserve the very best food you can get! As we've discussed, you should select kibble with a fairly high level of protein and a balance of vitamins and minerals that is appropriate for your dog's age. Hopefully you have found this article useful for choosing the best dog food for your Pyredoodle.