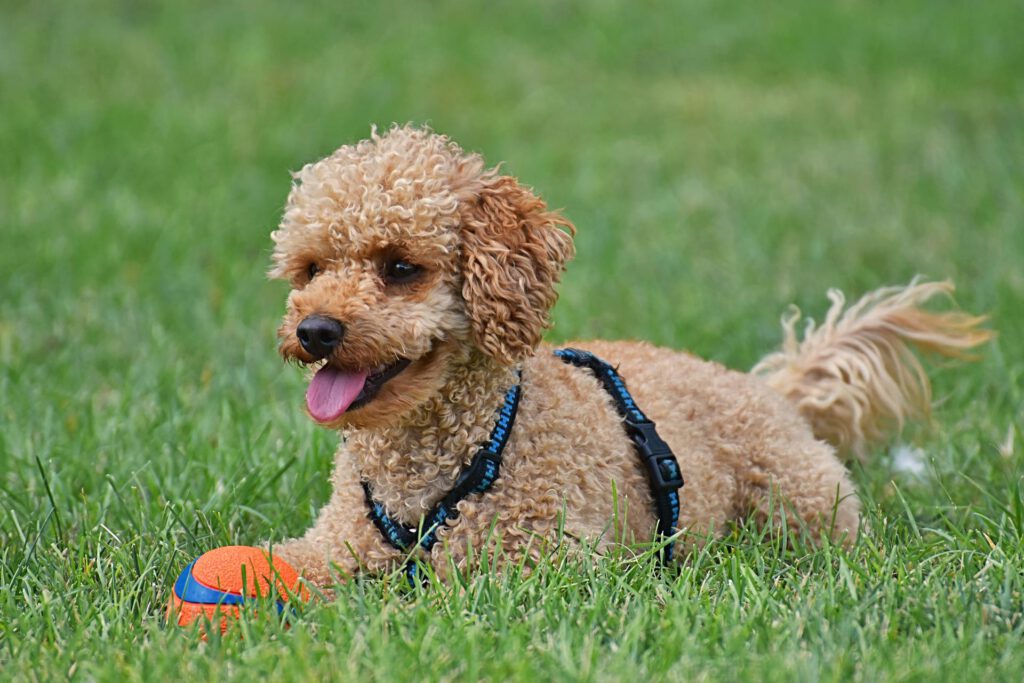 Poodles absolutely love going for walks outdoors. If you have chosen to use a harness instead of a collar, you may be wondering which harnesses are best for your pup.
Some harnesses are designed for convenience and comfort while others can help train your dog to avoid pulling. In this article, we'll discuss the features of a good harness and help you decide which is best for your precious poodle.
What Makes a Harness Great for Poodles?
When purchasing a harness, you should first make sure that it will satisfy your dog's physical and behavioral needs. Here are some things to consider when choosing a harness for your poodle.
Size
It's important be sure that your pup's harness is the correct size. If the harness is too big, he is likely to escape. If it's too small, it will be uncomfortable and it could cause medical problems.
Standard poodles are considered medium-sized dogs. Overage, they weigh between 44 and 71 pounds and stand 15 to 18 inches tall.
Most harness manufacturers list the weight and height requirements on their product. Some even come in multiple sizes so make sure that you choose one that fits your poodle.
No-Pull
Until they are properly leash-trained, young poodles can develop a stubborn habit of pulling on their leash. There are many ways to break the pulling habit, and one of the most effective remedies is a no-pull harness.
No-pull harness typically feature some mechanism that applies gentle pressure to the dog's body when the leash is pulled.
If designed correctly, this type of harness should not be dangerous for your dog. If you have any doubts about whether a harness is safe or effective, contact your veterinarian.
Comfort
Poodles love to go for walks, sometimes long walks. You should choose a harness that is comfortable for them, especially if they will be wearing it for long periods of time.
Breathable mesh harnesses are very useful in the heat. Other harnesses are made from thin straps instead of large padded areas. This allows for less contact and irritation with the dog's skin.
You should also consider your own comfort. If the harness has a handle on top for extra control, it should have some padding to prevent your hand from chafing.
Safety
If your dog is able to slide out of his harness, then the harness is either a poor fit or badly designed. Either way, it should be seen as a safety risk.
Some harnesses feature bright colors and 3M reflective material. This will help you stay visible to oncoming vehicles, which is especially important if you are walking your poodle at night.
If you are considering a no-pull harness, consider the design and discuss with your veterinarian to determine whether it is safe. An effective no-pull harness should apply gentle pressure without harming your dog's body.
6 Best Dog Harnesses for Poodles: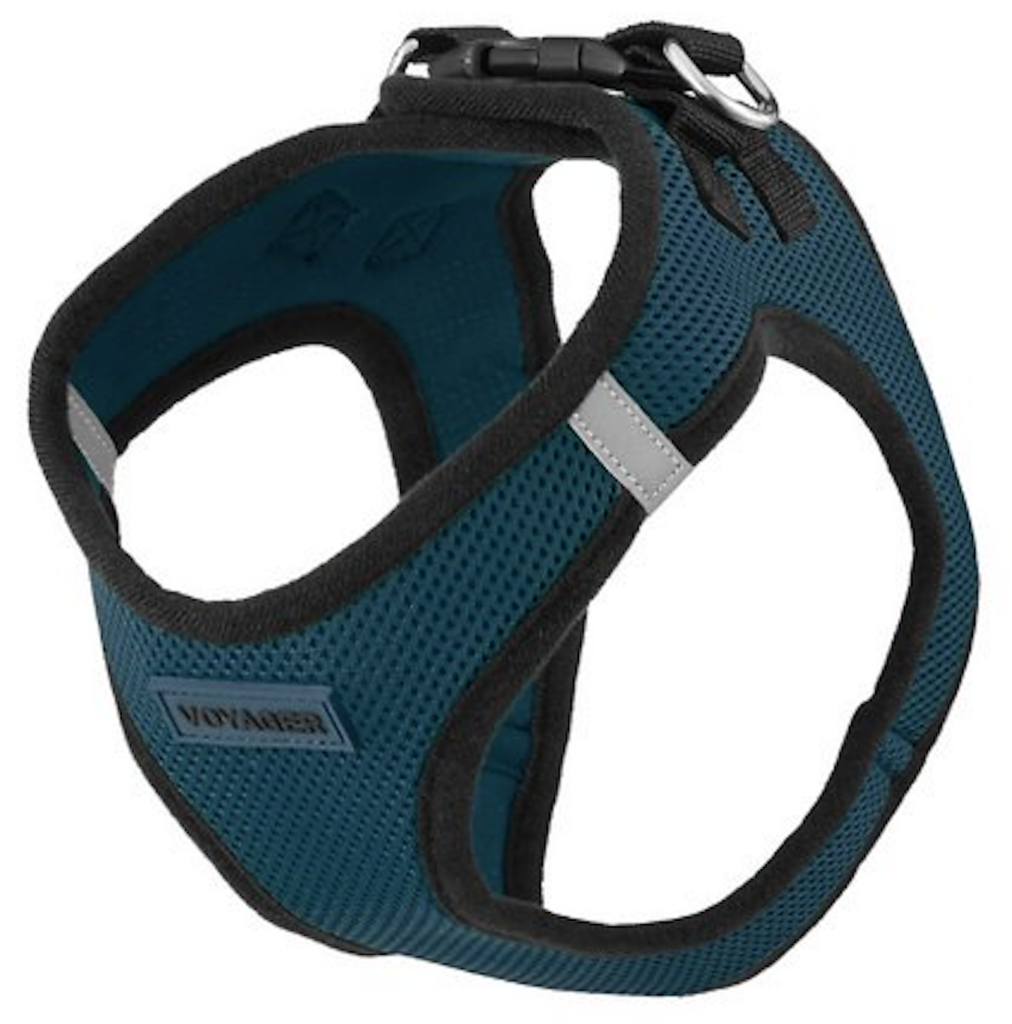 Poodles love their walks, but sometimes it's really hot outside. Using the Best Pet Voyager Mesh Harness is a great way keep your poodle cool in the heat.
This product is made from a lightweight mesh material that allows for the evaporation of moisture. This breathable design prevents skin irritation, but it also has a snug fit so that your dog can't easily escape.
This harness features a "fuzzy fastener" (velcro) on the back that allows you to adjust the fit. It also has a quick-release buckle for extra security.
Buyer review: "Fits perfectly and comfortable for dog to wear. She knows as soon as she sees it in my hand that we are going outside and lifts paw to put on harness."

Read more at Chewy.com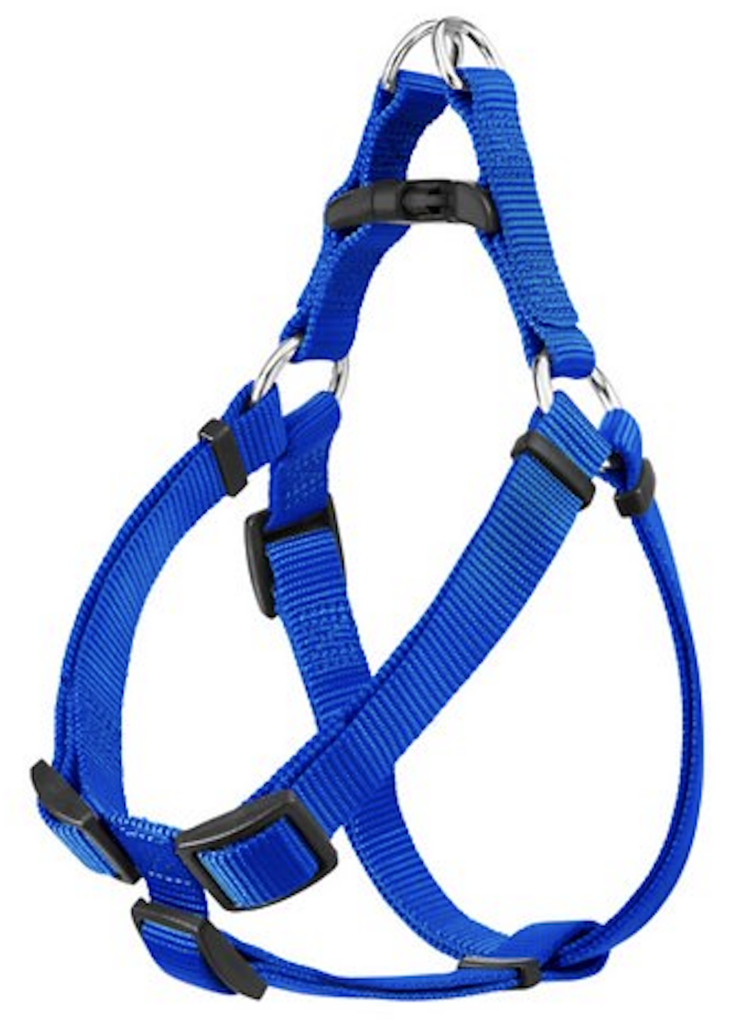 The Frisco Nylon Step-In Harness is perfect for nervous pups who can't stand it when things are pulled over their head. Just place your dog's legs in the holes, then pull it up and fasten the buckle.
The step-in design may seem like a minor detail, but you and your poodle both will get more enjoyment from your walks if you don't have to wrestle with a traditional harness.
This harness is simple, affordable and durable. What more could you ask for? How about a sweet variety of vibrant colors! This product is currently offered in black, blue, red or pink.
Buyer review: "This is the perfect harness for my girl, she is so crazy when it comes time to go out for a walk. I don't have to struggle to get her legs into her old harness anymore. And it is just so cute against her white fur!"

Read more at Chewy.com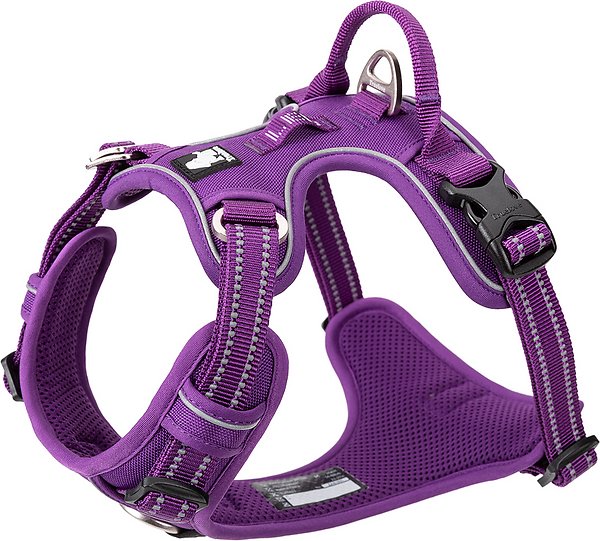 Young poodles can be very energetic and often pull on their leash during walks. If you want to train them to stop pulling, try the Chai's Choice Premium Quick Release Outdoor Adventure Dog Harness.
The Chai's Choice harness features multiple leash attachments, including a chest ring, that can be used for greater control and flexibility. This product is offered in 8 different colors and features 3M reflective material for safety in dark environments.
The metal hardware is made from durable aviation aluminum, so you can be sure that this is a high quality harness.
Buyer review: "A-b-s-o-l-u-t-e-l-y perfect for my small 15 lb dog. It has many features that have been helpful."

Read more at Chewy.com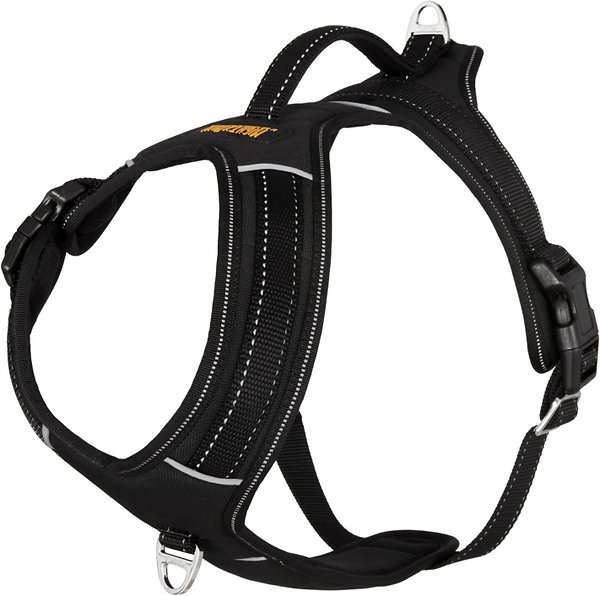 Here's another no-pull harness that's perfect for strong-willed poodles.
This one features leash attachments on both the back and chest. It also has a padded handle on top for when you need even more control in crowded areas.
This tough, weatherproof harness is made from polyester and synthetic fabric.
Buyer review: "This is not only comfortable for the dog, it is also the first harness I have had that actually does what it is designed to do. Helps with pulling!"

Read more at Chewy.com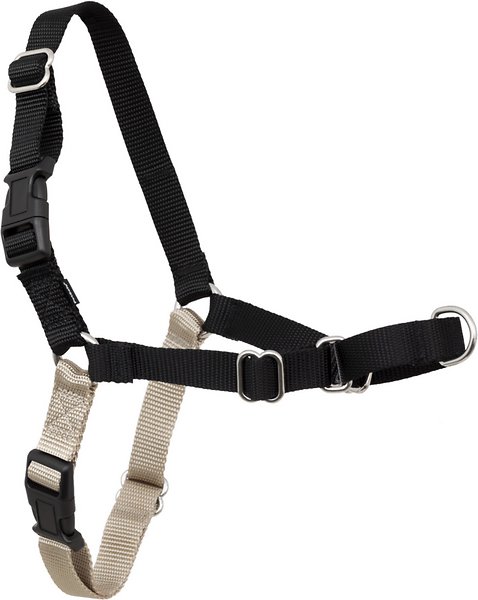 The PetSafe Easy Walk Dog Harness has a simple and unique design that is great for poodles that pull.
The leash attaches to a loop on the chest. When the dog pulls the leash, the loop is tightened, which puts gentle pressure on the dog's shoulders and discourages them from pulling. This is known as a "martingale" design.
When you're in a rush, harnesses can be a bit confusing to deal with, so it's nice that the color of the lower loop contrasts with the upper loop.
This harness is durable, waterproof and quite comfortable for the average-sized poodle.
Buyer review: "I bought this for my puppy who is currently undergoing leash training, and I'm so glad that I did!"

Read more at Chewy.com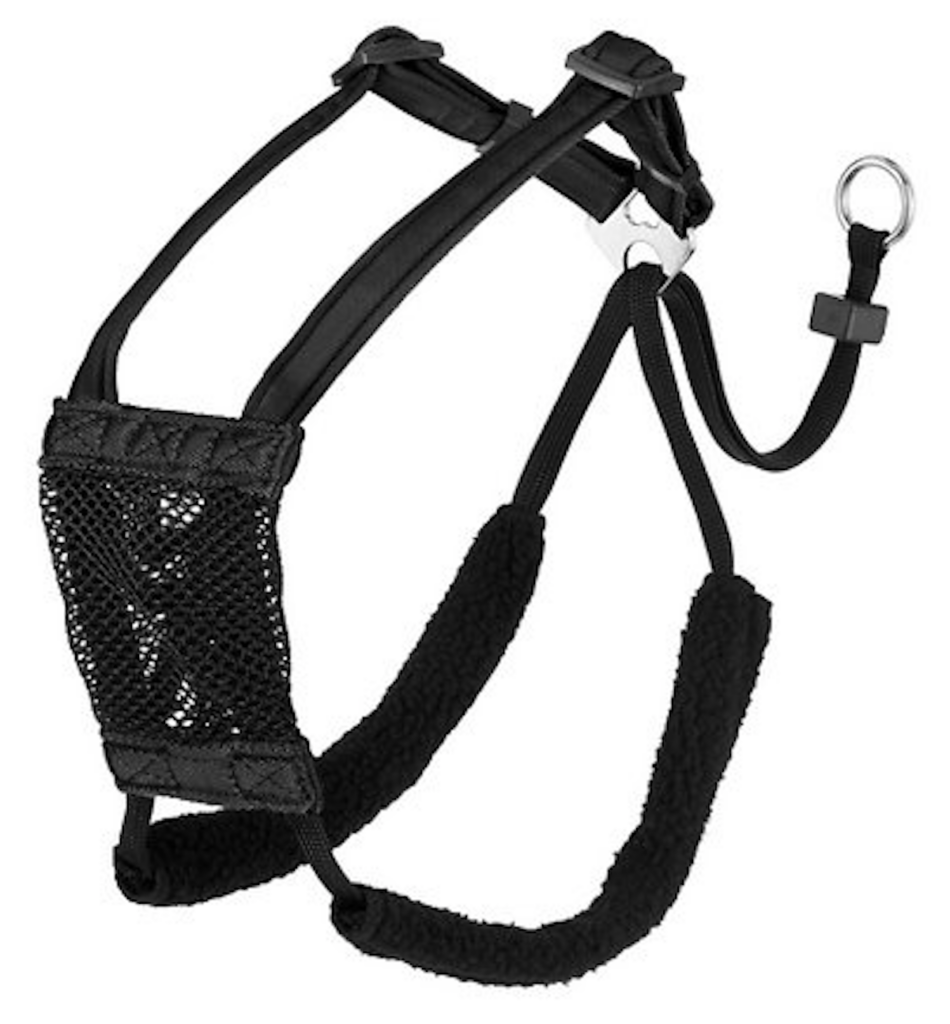 The Sporn Mesh No Pull Dog Harness uses an interesting method to prevent stubborn poodles from pulling.
The leash is attached to the dog's back, and as the dog pulls against the leash, the padding under the armpits is tightened. This causes an unpleasant, harmless tickling sensation that encourages the dog to stop pulling.
The chest mesh material is comfortable and soft, and the harness is durable and ergonomic for both pup and parent.
Buyer review: "It is the best thing you can buy for a dog that likes to pull you around."

Read more at Chewy.com
FAQ
Is a collar or harness better for a poodle?
Collars are more convenient, but if your poodle consistently pulls on his leash, a harness may be your best option. Collars apply force to the neck and throat when the leash is pulled. Harnesses distribute pressure across a wider area of the dog's body.
After your poodle has been leash-trained, a collar should be sufficient.
What is the most comfortable harness for a poodle?
Some harnesses are comfortable for poodles because they are made from soft material. Others feature a lightweight design that covers the least amount of skin.
If you plan on taking your poodles for long walks in the heat, consider purchasing a harness with breathable mesh that allows moisture to escape.
How often should I walk my poodle?
Your poodle will be very happy if you walk him twice a day. Each walk should be at least 15 minutes long. If your poodle is young, walking can be a great way to leash-train your poodle.
Many poodles inherit the curious nature of their water dog ancestors, so while you're out for a walk, you may want to occasionally stop and let him explore his surroundings.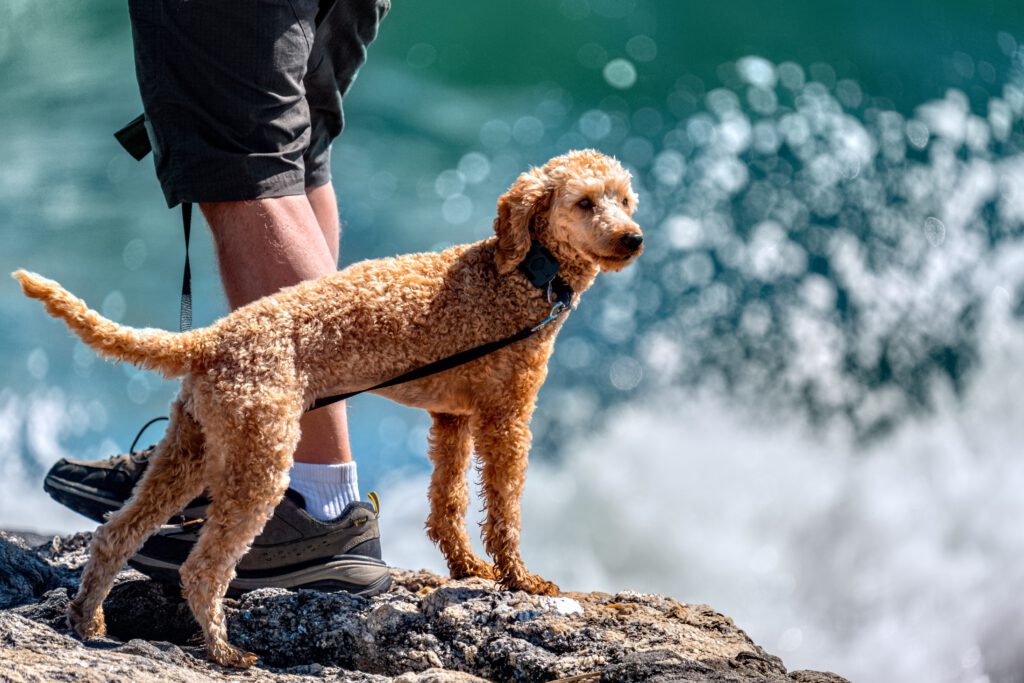 Conclusion
Dogs come in all shapes and sizes and there are many types of harnesses. Choosing the best harness for your poodle can be an overwhelming task!
Here we have presented the main criteria for choosing a good harness. We have also recommended a few products that are ideal for poodles.
Regardless of which harness you ultimately choose, we wish you many happy walks with your dog!