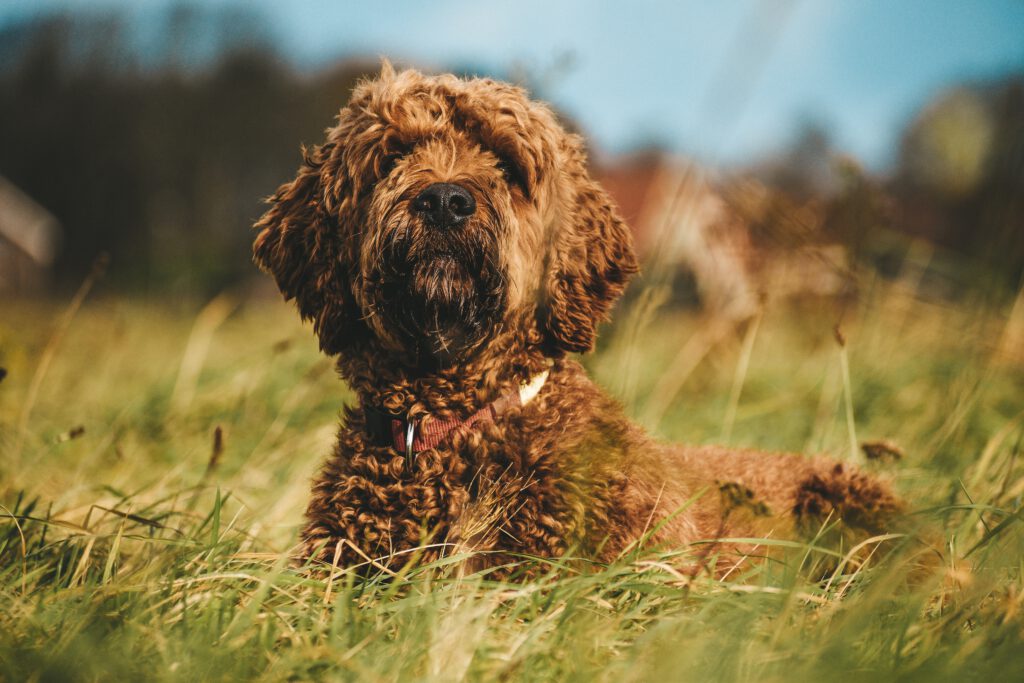 Irish Doodles, a mix of the poodle and Irish Setter, are loyal friends and fierce guardians.
They are also a large and active breed. This means they require a specific diet to grow strong and stay healthy.
The options for choosing your Irish Doodle's food can be overwhelming!
We're here to help. We studied and compared dozens of brands to identify the best dog food for Irish Doodles.
Here are our top picks.
Best Dog Food Brands for Irish Doodles: At a Glance
Best Food For Adult Irish Doodles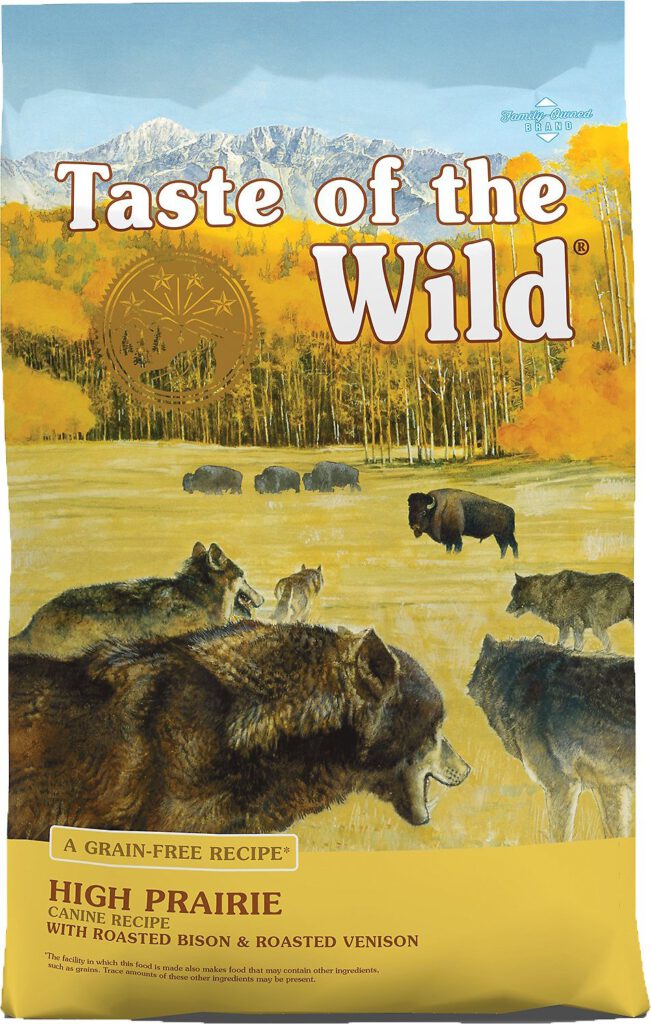 Taste of the Wild High Prairie has over three thousand reviews on Chewy with a strong average rating, and for good reason!
Real meat is the first ingredient in this food. It's made with roasted bison and venison, delivering 32% protein for healthy joints, leans muscles, and bones.
Real fruits deliver essential vitamins and minerals while omega fatty acids support skin and coat health. High Prairie's K9 Strain Probiotics will keep your Irish Doodle's digestion running smoothly.
You're paying for high-protein natural goodness here. No artificial colors, flavors or grains.
Like the other Taste of the Wild varieties, High Prairie is crafted by a family-owned company in the USA.
Buyer review: "Four year old dog 'Greta' has a real love for this variety High Prairie Grain-Free dog food. Cleans the bowl every meal. Reasonably priced to feed a large volume eater."

Read more at Chewy.com
Best Puppy Food For Irish Doodles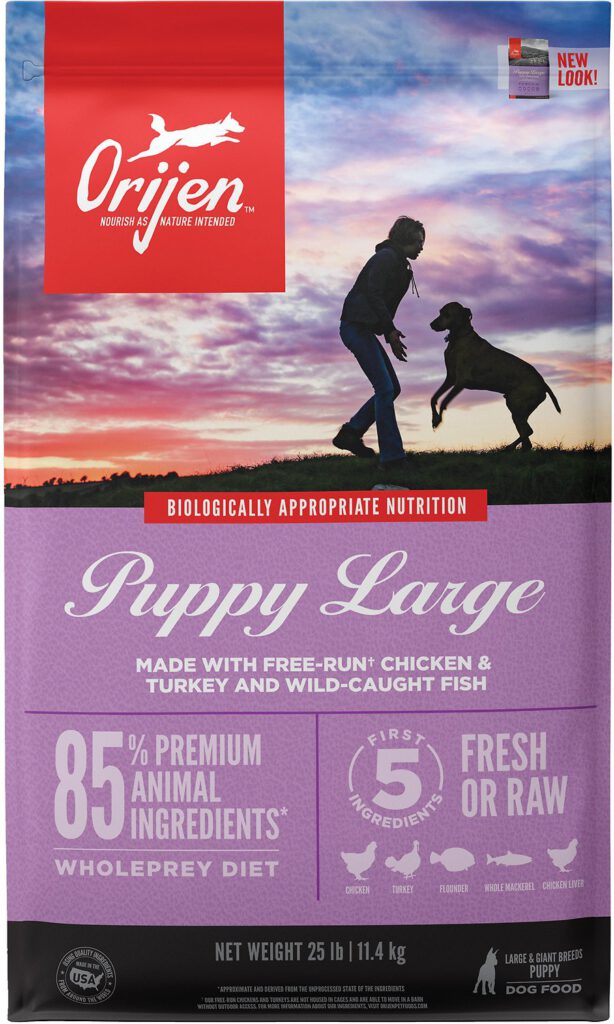 ORIJEN Puppy Large will keep your Irish Doodle puppy healthy as he grows and expends energy.
85% of this delicious food is made of real animal ingredients such as fish and poultry. In fact, the first five ingredients are animal protein, either fresh or raw!
Your Irish Doodle puppy will love the flavor of this WholePrey feast, and the nutrients, vitamins and minerals will keep him growing and healthy.
This food contains 38% crude protein, perfect for active, growing puppies.
Buyer review: "I love the ingredients in this food and my pup loves the flavor. I tried switching her to another high quality brand at one point just because the other was a tad bit cheaper, but when I was mixing the foods to get her adjusted she would pick out just this brand and leave the rest. Since this was clearly her favorite I went ahead and switched her back after the other food was gone."

Read more at Chewy.com
Best Food For Senior Irish Doodles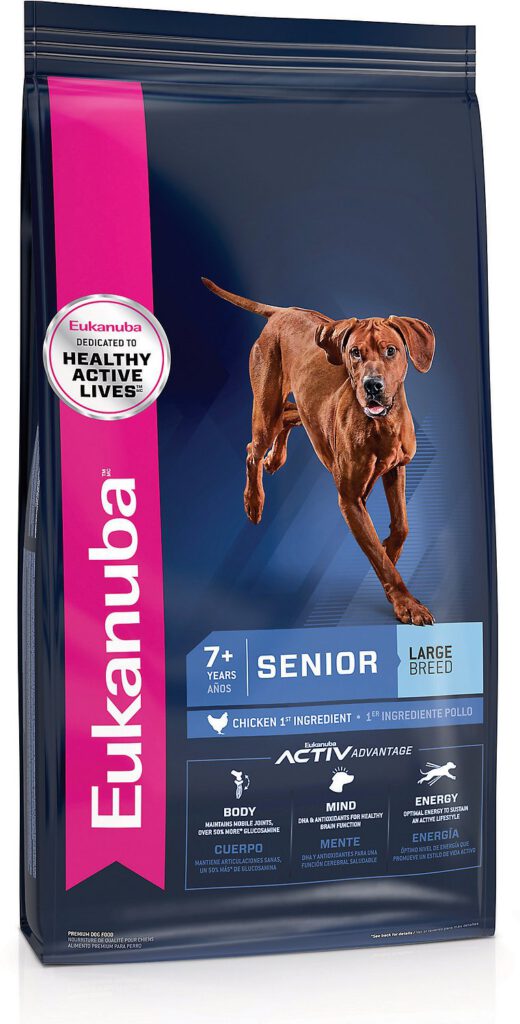 Eukanuba Large Breed Senior is perfectly formulated for large breed dogs over 7 years old, making it the perfect food for a senior Irish Doodle.
Eukanuba has carefully balanced the fats and carbs in this food to keep your aging Irish Doodle active and healthy.
This food contains DHA, which helps maintain brain function in senior dogs. It's also loaded with the antioxidant vitamin E for immune system health.
Large Breed Senior also contains chondroitin sulfate and glucosamine. This will help maintain mobility in your Irish Doodle's joints. It's also great for your senior dog's lean muscles.
Buyer review: "My 10yr old dog has been on Eukanuba all her life, and she loves it. Best food for her"

Read more at Chewy.com
Other Considerations
It's important to remember that there is no single best dog food for every Irish Doodle. In order to find the best dog food for your pup, you should consider the following factors.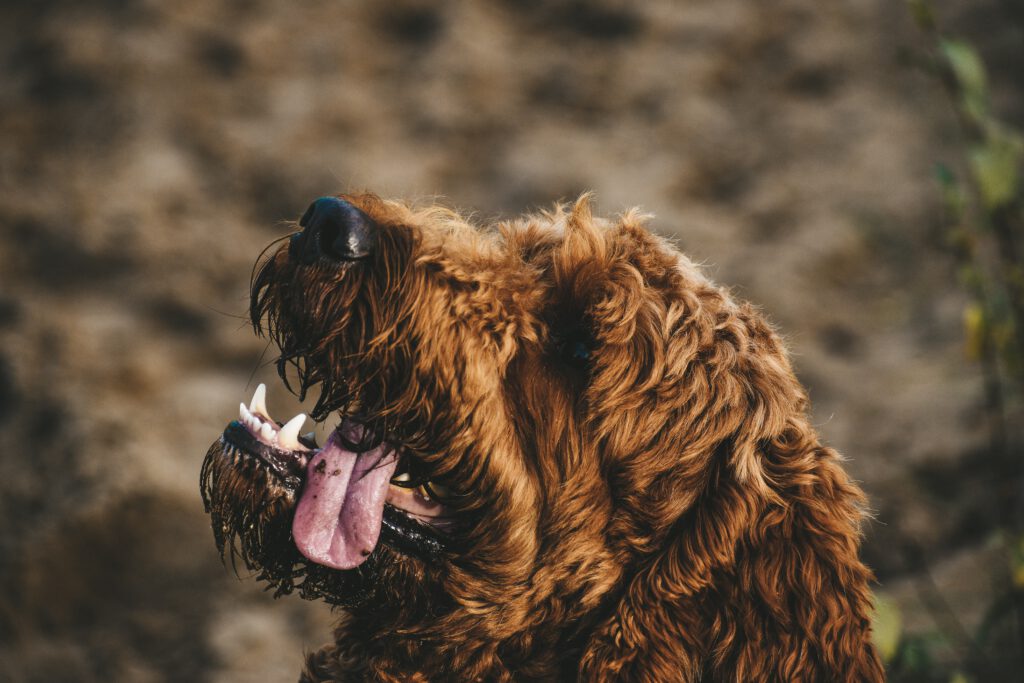 Size
The Irish Doodle's large size requires sufficient carbs and protein for staying active and maintaining muscle growth. It's also important to provide the correct balance of vitamins and minerals. When in doubt, check the ingredients!
Age
Young Irish Doodle puppies are constantly running, playing and growing. These puppies need enough protein and calories to support this growth.
As they age, Irish Doodles become less active and require less carbohydrates. High levels of carbohydrates can cause weight gain in older Irish Doodles.
FAQ
How much should I feed an Irish Doodle?
You should choose the portion size and frequency for your Irish Doodle based on your dog's age and size, as well as any health concerns.
The optimal amount of food may also depend on the brand. Carefully read the feeding instructions for any dog food you are considering for your Irish Doodle. These instructions are usually included on the product or on the manufacturer's website.
If you have any doubts, consult your veterinarian.
How long should I wait to feed my Irish Doodle before or after exercise?
Feeding your Irish Doodle immediately before or after exercise can increase the risk of a potentially life-threatening condition called Gastric Dilatation-Volvulus (GDV). This is a bloating or twisting of the stomach and requires immediate medical attention.
To prevent GDV, be sure to delay exercise before and after meals for your Irish Doodle. A standard recommendation is to wait 30 to 60 minutes between meals and exercise.
Ask your veterinarian if you have any specific concerns about your pet.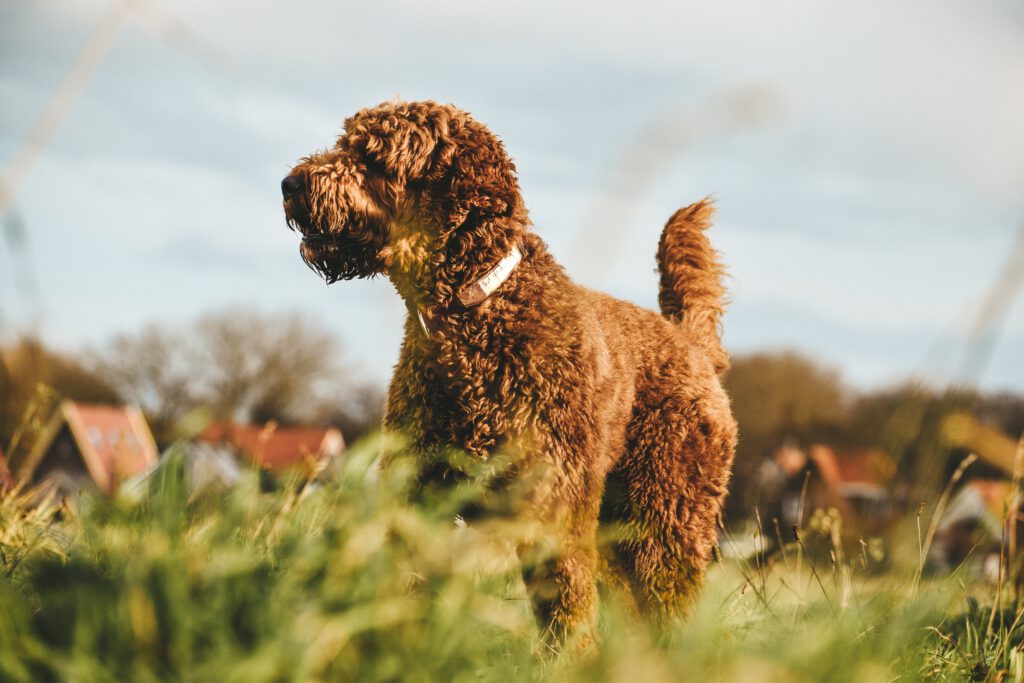 Conclusion
We hope this article has helped you decide what to feed your Irish Doodle!
Remember to consider your dog's age and size when choosing the food and portion sizes. The right balance of protein, carbohydrates, and nutrients will help keep your Irish Doodle happy and healthy.
If you have any questions about a specific brand or product, consult the brand's website and confirm your decision with your veterinarian.